Watch this please:
Wild Combination: A Portrait of Arthur Russell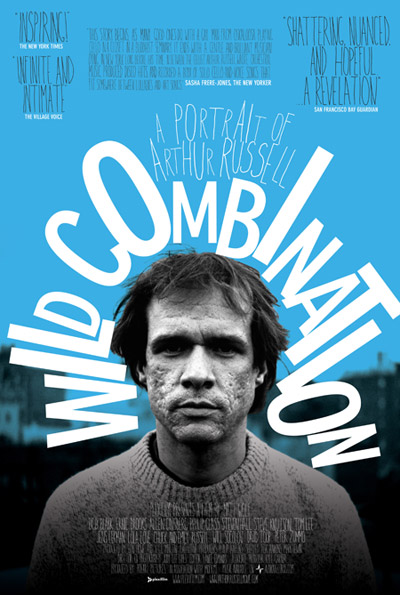 Excellent film about musician Arthur Russell.
Then you can read this:
Hold On to Your Dreams: Arthur Russell and the Downtown Music Scene, 1973-1992
by Tim Lawrence.
From the Duke University Press website:
Hold On to Your Dreams is the first biography of the musician and composer Arthur Russell, one of the most important but least known contributors to New York's downtown music scene during the 1970s and 1980s. With the exception of a few dance recordings, including "Is It All Over My Face?" and "Go Bang! #5," Russell's pioneering music was largely forgotten until 2004, when the posthumous release of two albums brought new attention to the artist. This revival of interest gained momentum with the issue of additional albums and the documentary film Wild Combination. Based on interviews with more than seventy of his collaborators, family members, and friends, Hold On to Your Dreams provides vital new information about this singular, eccentric musician and his role in the boundary-breaking downtown music scene.
Tim Lawrence traces Russell's odyssey from his hometown of Oskaloosa, Iowa, to countercultural San Francisco, and eventually to New York, where he lived from 1973 until his death from AIDS-related complications in 1992. Resisting definition while dreaming of commercial success, Russell wrote and performed new wave and disco as well as quirky rock, twisted folk, voice-cello dub, and hip-hop-inflected pop. "He was way ahead of other people in understanding that the walls between concert music and popular music and avant-garde music were illusory," comments the composer Philip Glass. "He lived in a world in which those walls weren't there." Lawrence follows Russell across musical genres and through such vital downtown music spaces as the Kitchen, the Loft, the Gallery, the Paradise Garage, and the Experimental Intermedia Foundation. Along the way, he captures Russell's openness to sound, his commitment to collaboration, and his uncompromising idealism.
It really is an excellent read. Fascinating details framed by skilled story telling by Lawrence and by everyone he interviewed. Lawrence gives insight into how he approached this project in the preface, telling the reader how he knows what he knows. He explained the challenges in writing a book about a person he could no longer interview. A man who did very few interviews while he was alive. It's refreshing to read about these details and issues of conducting research because it allows the author and reader to really think about and understand how this kind of research and writing gets turned into a book. It also removes a bit of the authority of the author, in a good sense, and acknowledges in a more public way, all the people who contributed to the construction of this story.
On a personal note, the historical connections between New York's downtown music scene of the 1970s and 1980s and the modern dance scene of this time period were a sweet surprise. I've been a dancer since I could walk and spent some time as a teenager studying modern dance history - learning about innovative and experimental choreographers and dancers in New York City. As it turns out, Arthur Russell often played music with many of these dancers, or at least played in the same performance spaces. The Kitchen in particular is a notable performance space for experimental music and dance during this time period. And the overlap with dancers and choreographers like
Stephen Petronio
,
Trisha Brown
, and
Wendy Perron
was totally unexpected when this book came home from the library.
Really excellent read. Wonderful history. I even cried in chapter 7.
And now for some listening: